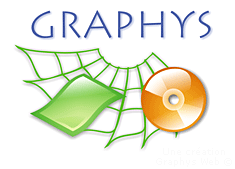 In france, if someone works for other persons more than for himself, we say:
"Shoe-makers often wear bad shoes..."

(In Canada you say: "Auto mechanics often drive the worst maintained autos.."
And in England you say: "A cobbler's childrens have holes in their shoes" :-)

So: this is a temporary Website :-)

In the title of my homepage, I specified "The Only Genuine One", because other people use my name, without embarrassment, to identify their web site. Stop Copying, Be Creative!

Do you enjoy these creations?
Encourage their designer to create
other new projects:

Do you need pictures, websites or softwares? Contact me!